Zinc plating is electroplating a thin zinc layer onto a metal surface. Zinc plating is a galvanization frequently used to resist corrosion to metal components. It creates a protective layer on the surface of the metal, preventing rust and corrosion, and enhances the appearance of metal components by giving them a metallic luster.
Excel Plating is an industry-leading electroplating company with decades of experience. We are committed to delivering premium Zinc Plating services to customers. Our experienced team uses cutting-edge technology and equipment to ensure your parts are plated to the highest standards.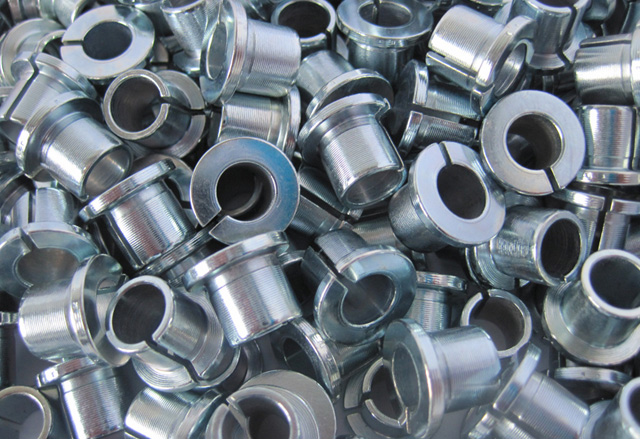 Why are we the most
reputable Zinc Plating Company?
Experience
Our team has years of industry experience and can manage any Zinc Plating project, regardless of its complexity
Customization
Recognizing that different customers have distinct needs, we offer customized Zinc Plating services to satisfy your particular specifications.
Cutting-edge Technology
Excel Plating uses the latest technology and equipment to ensure your parts are electroplated to the highest standards.
Competitive Pricing
We offer competitive pricing for our Zinc Plating services without compromising on quality.
Customer Service
Our experts are available 24/7 to answer your inquiries and address your concerns.
Advantages of
Zinc Plating
Our Zinc
Plating Services Include
Excel Plating provides ideal Zinc Plating services to meet our client's requirements. Our Zinc-Plating services are:
Industries that require
zinc plating services:
At Excel Plating, we are committed to providing our customers with superior Zinc Plating services. We employ cutting-edge technology and tools to ensure your parts are plated to the highest standards. Book your appointment now to get the benefit of our expert services..
We Use The Highest
Quality Electroplating Metal
Our Zinc Alloys conform to SHG (Super High Grade) or Z1 Grades with 99.995% purity.
Bring your Project to Life!
Find a metal finishing solution that best meets your needs.
Looking for the Best Business Solutions?